Drag & drop
Drag & drop (or card sort) question allows a respondent to select and match elements with defined groups (buckets or baskets).

USAGE EXAMPLES
Assigning elements into categories.
Grouping elements.
QUESTION EXAMPLE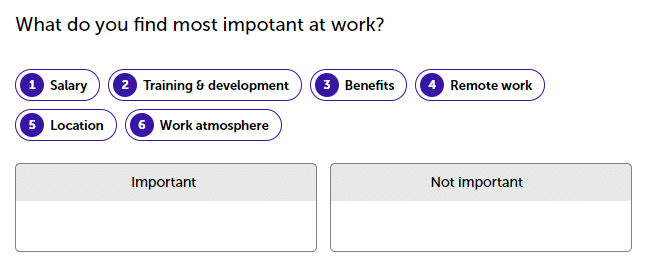 DESIGN QUESTION

To add this question to your survey :
Select question from the left menu, and then drag and drop it on your survey project.

Enter question.
Enter additional description (optional).
Press SAVE button.

NOTE. This question is not supported in email embedded surveys.

This feature is available in the Professional and Enterprise plan.
---