New MySurveyLab 4.1.2 version and new features. Are you using multi-language online surveys or tests? Now you can view your survey report in any language. Simply go to reports and select a language in which you want to view your survey report.
Multi-language reports
Other changes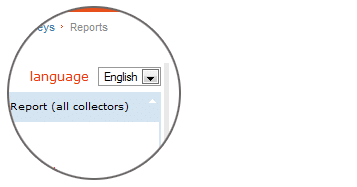 Multi-language reports
Thanks to this functionality you will be able to view survey / test reports in any language that was added to your survey. You will be also able to switch between different language versions with a single click.

Functionality is available in Standard, Standard Plus, Professional & Enterprise plans.
Other changes
Other changes and improvements of our online survey system.