We just finished the major release of MySurveyLab online surveys software. In version 2.0 we have redesigned our user interface, so work with online questionnaires will be more comfortable and simple. As you will sign into MySurveyLab you will see new main page, enhanced menu, and navigation.

Among the changes you will find :
new user interface and graphics
resend survey button
show survey results after completion
share survey results with a report link (URL)
other corrections and small changes

New user interface and graphics
We have updated the user interface of MySurveyLab. You will find a new home page and redesigned survey list page. We also changed footer layout for easier navigation and access to information like use cases, survey templates, integrations, solutions, legal documents, and professional services.
Resend survey button
With this new functionality, you can improve your response rate by resending survey link only to respondents who didn't open your survey or started but didn't complete survey. Functionality works with only MySurveyLab mailing mechanism (mailing collector).



Share survey results with a report link (URL)
Now you can easily share your surveys results by sending a link (URL) to the online survey report to your client, subcontractor, or co-workers. All report links are encrypted so the only person who has a link can access survey.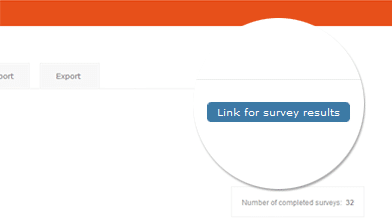 Corrections and small changes
We also updated survey reports and did some other small changes and system improvements. We also added a new page "Engine", so you can learn more about our solution and technology.