How to make your survey look exactly the way you like it? MySurveyLab contains extended customization and branding options that allow you to change your survey colour skins, add your own logo and set up a survey redirection page.
Thanks to MySurveyLab, you will be able to :
Add your own logo
Change survey colour skin (colour template)
Set up survey redirect page (after survey completion)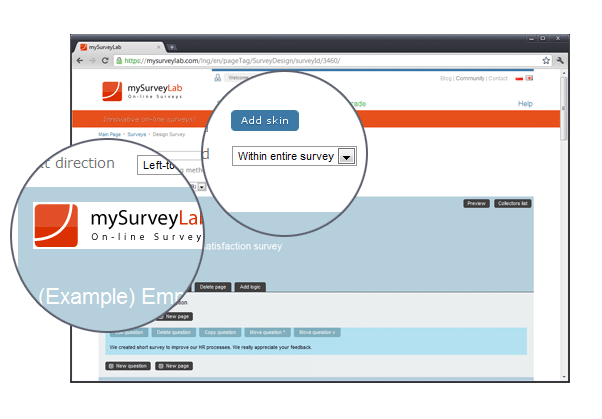 Option is available in Standard or Professional plans. To learn more about available plans please visit our Pricing page.