Do you manage a restaurant, bistro, travel agency, hostel or hotel? Would you like to measure satisfaction of your customers or collect feedback directly in the place where you deliver your services? We know how to help you.
QR Code
QR code (Quick Response code) is a matrix barcode (or two-dimensional bar code) designed by the Japanese company Denso-Wave in 1994. It allows to code almost any information - URL address, text, telephone number, or survey link - and read it using a mobile phone with a camera.

QR codes can be used to store online survey links that can be placed on a business card, leaflet, poster, menu, or in any other place in your company. Thanks to this your client will be able to score your quality of service or provide you with feedback.
How to generate QR code with a survey link
You can find several applications allowing you to generate QR Codes. We selected GOQR (http://goqr.me) as it is simple to use and what is important free for commercial purposes.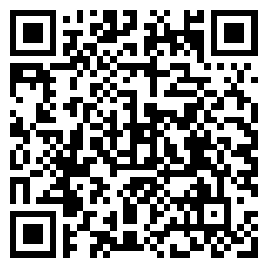 The code above contains an online survey link - scan it with your mobile phone to enter survey.
How to read QR code
To read coded information you will need a mobile phone or tablet with a camera and QR code reader. There are several free-to-use QR code scanner applications. Here are our recommendations :

Android
Do you want to learn more or maybe you need help to start your own project? Contact us at [email protected]. We will help you implement QR code surveys in your organization.