Carry forward
Carry forward question type allow you to dynamically build a new question with a list of answer choices that are based on the other (source) question.





USAGE EXAMPLES
Provide a list of answer choices.
Broaden knowledge on a certain subject.

OPTIONS

You have two question behaviour options to choose from :
Forward selected answer choices.
Forward unselected answer choices.
QUESTION EXAMPLE

Source question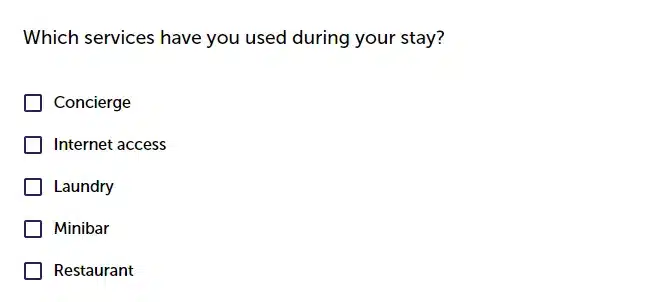 Forwarded question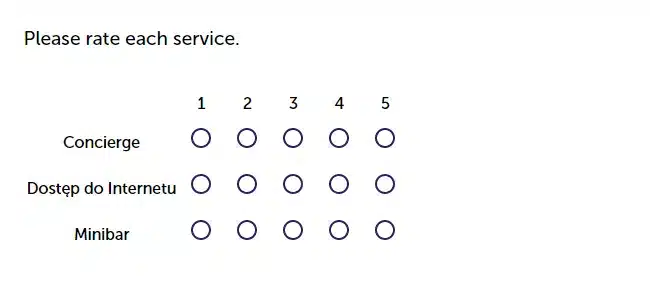 DESIGNI QUESTION

To add this question to your survey :
Select question from the left menu, and then drag and drop it on your survey project.

Enter question.
Enter additional description (optional).
Select source question. The source question needs to be placed on a previous page.
Press SAVE button.

NOTE. Carry forward question can work on the same or on different pages (where the source question is placed on the page before a forwarded question).

This functionality is available in the Professional and Enterprise plan.
---